Herewith, a few miscellaneous architecture & design items from around the web:
A really excellent site called Edible Geography (just added to my RSS feed) explores the rich overlap between food and place, including an entry about Pratt's You Are Here show (on view in the Manhattan gallery until November 6) about mapping the psychogeography of New York City, including artist Liz Hickok's awesome gelatin New York (San Francisco is shown below).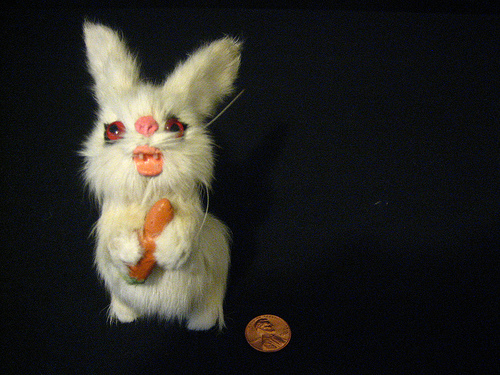 Loft cabins by architect Terri Chiao elegantly and humorously separate out space from a large Bushwick loft. I love this and hope to steal it—I mean be inspired by it—some day.
Louise Naunton Morgan has a new twist on pointillism—she is The Human Printer, and will draw pictures you send her with halftone dots, in CMYK, B&W, or spot color.  Pretty amazing.
That's enough for one day. Happy reading!
This entry was posted on Tuesday, September 28th, 2010 and is filed under
architecture
,
design
,
miscellany
,
photography
,
urbanism
. You can follow any responses to this entry through the
RSS 2.0
feed. Both comments and pings are currently closed.