OK, this almost makes me wish I lived in a house with stairs:
…though it might need to be a little bit bigger to fit me.  or if I can't have it, I wish I could at least put one of them in the rather staid house I've been detailing at work lately (which has a ton of stairs).
and hey, if there's a yard then: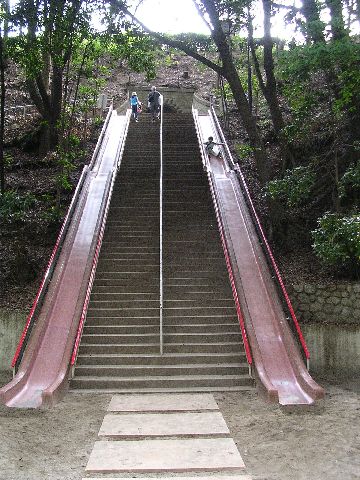 Why aren't there more of these in the world?
This entry was posted on Wednesday, April 15th, 2009 and is filed under
architecture
. You can follow any responses to this entry through the
RSS 2.0
feed. Both comments and pings are currently closed.